RCSS ALL in 1 Bearing Super Lube/Cleaner with Applicator - Penetrant- Agitant- Evaporative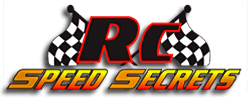 New from Rc Speed Secrets
Racers around the globe have been using our new bearing lube/cleaner formula that has resulted in a significantly reduction in bearing maintenance, and reduces the amount frequency of having to lube constantly. This refill bottle is made to complement our newly released premium bearing lube/cleaner with applicator.
After 9 months of testing and development we're finally releasing the best stuff on the planet for RCSS Next-Level Hybrid Ceramic Bearings. This special formula works for all bearing types and brands.
Includes:
Qty (1) Bottle of RCSS Bearing Lube-Cleaner-Penetrant-Agitant-Evaporative

Qty (1) Applicator with Fine 45 degree bent tip with 1 drop control for precise, efficient, laser sharp accuracy and mess-free application
So what makes it so great?
Features:
It cleans while it lubes. We've added our proprietary cleaning agitant that agitates dirt inside the bearing when applied and ejects dirt while spinning- while lubing.
Like alcohol it evaporates and dries. Therefore not attracting dirt/dust into a wet bearing thus requiring less maintenance.
It's a penetrant. Rather than living on top, our formula actually penetrates metals and leaves behind a teflon-like coating while conditioning the metal itself.
Repels water. (when you combine with our RCSS STAINLESS Hybrid Ceramic Bearing kits and our Super-Lube's water resistance principle's, you can be confident that your bearings will not rust or corrode from non-operation, mister systems, puddles, or over watered tracks. Stainless does NOT rust or corrode and is more durable than other mfg's chrome/steel ceramic bearings.)
VERY user friendly applicator. Possibly the best in the business. Includes a Fine tip 45 degree bent tip with 1 drop control for precise, efficient, laser sharp accuracy and mess-free application.
Travel Cap. We include a convenient travel cap to use when stored or traveling.
Notes:
*Due to the evaporative nature of our Super-Lube the travel cap must be used when stored.
**Use the bag provided to keep all components neatly stored.
***Lube helps to minimize maintenance, not eliminate it entirely. For maximum bearing performance, we still recommend removing and cleaning all bearings with a citrus based degreaser once every 3-6 weeks depending on how much you run.