RCSS ALL in 1 Dirt Defending Super Lube/Cleaner with Applicator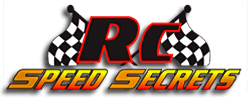 Racers around the globe have been using our new Dirt Defending bearing lube/cleaner formula that has resulted in a significant reduction in bearing maintenance, reduced amount of effort in getting your bearings clean, and extends the life of our Next-Level Hybrid Ceramic Bearings
After 9 months of testing and development we're finally releasing the best stuff on the planet for RCSS Next-Level Hybrid Ceramic Bearings. This special formula works for all bearing types and brands and has been know to bring bearings back to life.
Includes:
Qty (1) Bottle of RCSS Bearing Lube-Cleaner

Qty (1) Applicator with Fine 45 degree bent tip for precise laser sharp accuracy.
QTY (1) Travel cap
So what makes it so great?
Features:
It cleans while it lubes. We've added our proprietary cleaning agitant that agitates dirt inside the bearing when applied and ejects dirt while spinning.
Like alcohol it evaporates. Therefore not attracting dirt/dust into a wet bearing thus requiring less maintenance.
It penetrates. Rather than living on top, our formula actually penetrates metals and creates a non-stick surface while conditioning the metal itself.
Repels water. (when you combine with our RCSS STAINLESS Hybrid Ceramic Bearing kits and our Super-Lube's water resistance principles, you can be confident that your bearings will not rust or corrode from non-operation, mister systems, or over watered tracks. Stainless does not rust or corrode and our lube repels water.
VERY user friendly applicator. Includes a Fine tip 45 degree bent tip for laser sharp accuracy.
Travel Cap. We include a convenient travel cap to use when stored or traveling.
Results are a cleaner, faster, more consistent, more durable bearing
Notes:
Due to the evaporative nature of our Super-Lube the travel cap must be used when stored. Use the resealable bag provided to keep all components neatly stored.
Our lube helps to minimize maintenance, not eliminate it entirely.
For maximum bearing performance, use lube on all reachable bearings every track day before you run, We recommend removing and cleaning all bearings with a citrus based degreaser once every 6-8 weeks depending on how much you run.