RCSS - Associated B6.1 & B6.1D "Next Level" Ceramic Bearing & Titanium Turnbuckle Combo Deal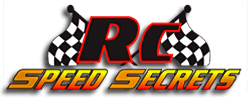 Need More Speed? Need Some Bling? Looking To Make The Podium At Your Next Race? Well look no further, RC Speed Secrets has put together the ultimate combo for your Associated B6.1 & B6.1D.
"Stand out from the crowd" (AKA: Beast-Mode) and take your Associated B6.1 & B6.1D to the "Next-Level" in STYLE with this NEW high- performance Pro-Cut Channeled Titanium Turnbuckle Set from RC Speed Secrets. This combo deal also includes RACE & PODIUM PROVEN "RC Speed Secret's "Next Level Hybrid Ceramic Bearings that have recently won the ROAR 1/10 2wd 17.5 Stock Nationals and Surf City Classic.... There is no substitute for our high-performance upgrades for your Associated B6.1/B6.1D.
Turnbuckle Features:
Made of top-quality Grade 5 Titanium
Pro-Cut Channel Turnbuckle centers in silver for the ULTIMATE Bling & Weight Reduction
Bearings Features:
Our B6.1/B6.1d complete car bearing sets are 21% lighter than popular ABEC-3 ceramics currently in the market.
Our Stainless vs Current Chrome/Steel materials- Stainless doesn't rust and is more durable than Chrome/steel
The presence of a minimum of 10.5 % chromium in our stainless steel gives it the property of corrosion resistance Faster more efficient acceleration
Significantly reduce natural drive-train drag due to increased quality & efficiency of our Next-Level bearing components
Cooler operating temps.
Reduced rotating mass
Increase drive train roll
Includes:
QTY 6 - Grade 5 Titanium Deep Cut Channel Turnbuckles in your choice of Finish (Bada' Bling, Blue or Stealth Black)
Qty

14 - High-performance, precision, Next Level Hybrid Stainless Ceramic Bearings (complete car set of bearings)
Compatibility:
Team Associated B6.1
Team Associated B6.1
Team Associated B6
Team Associated B6D
*Important*
We recommend every 3-4 track days removing the pinion and the wheels to check for any necessary maintenance needs. If the bearings feel gritty or have reduced roll, remove bearings and clean with a citrus-based degreaser & lightly oil with a premium high temperature lube/oil like our Rc Speed Secret's 2 in 1 SPEED LUBE Cleaner & lube all in one. Car brake parts cleaner will ruin your bearings and is NOT recommended.