RCSS - Associated B6.1 & B6.1D Titanium Combo Deal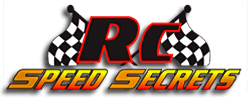 Need Some Bling? Looking To Shed-Some Weight? Well look no further, RC Speed Secrets has put together the ultimate combo for your Associated B6.1 & B6.1D.
Redistribute weight in style around your B6.1 in style with these new high quality Grade 5 titanium upper TAPERED deep docket screw kits offered in 3 eye-catching finishes - (choose from: Stealth Black, Blue and Bada Bling)
Stop "buying" screws and invest in ones you can easily transfer from kit to kit without stripping.
*Uses 2.5mm tool for unmatched durability* MIP 2.5mm Ball end recommended.
*Top quality extra hard Grade 5 titanium to prevent stripping.
*Deepest socket on the market.
Once you experience wrenching with our 2.5mm heads you'll never want to go back to traditional 2.0 heads.
"Stand out from the crowd" (AKA: Beast-Mode) and take your Associated B6.1 & B6.1D to the "Next-Level" in STYLE with this NEW high- performance Pro-Cut Channeled Titanium Turnbuckle Set from RC Speed Secrets.
Turnbuckle Features:
Made of top-quality Grade 5 Titanium
Pro-Cut Channel Turnbuckle for the ULTIMATE Bling & Weight Reduction
Includes:
QTY 6 - Grade 5 Titanium Deep Cut Channel Turnbuckles in your choice of Finish (Bada' Bling, Blue or Stealth Black)
Qty 56 - Conical Deep Socket Head Grade 5 Titanium Upper-Deck Screw Kit for TLR 22 4.0 in your choice of finish (Bada' Bling, Blue or Stealth Black)
Compatibility: