RC Speed Secrets "Next Level" Hybrid Ceramic Bearings - (Stainless) - Complete Car Set For Associated TC7.2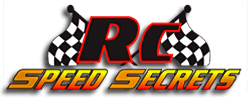 Rc Speed Secret's "Next Level" Hybrid Stainless Ceramic bearings provide better precision, efficiency, corrosion resistance, & the possibility of greater corner and exit speed capabilities over current ABEC-3 Rc ceramic bearings.
Looking for every SPEED advantage you can get from your Associated TC7.2?
*NEW RCSS Associated TC7.2 complete car bearing kit.
Features:
Our Associated TC7.2 complete car bearing sets are 21% lighter than popular ABEC-3 ceramics currently in the market.
Lighter than current chrome/steel Rc ceramics
Our Stainless vs Current Chrome/Steel materials- Stainless resists water/corrosion. Chrome/steel rusts:
The presence of a minimum of 10.5 % chromium in our stainless steel gives it the property of corrosion resistance
Significantly reduce natural drive train drag due to increased quality & efficiency of our Next Level bearing components
Reduced rotating mass
Increase drive train roll
Faster more efficient acceleration


Includes:
Qty. 22 - high performance Next Level Hybrid Stainless Ceramic Bearings
Note: Does not include the bellcrank steering bearings
Compatibility:
Team Associated TC7.2
Team Associated TC7.1
YouTube Video Above Details: Right Front Ceramic Wheel Bearing is the RC Speed Secrets "Next Level" Hybrid Ceramic Bearing (Spins Much faster and longer) Left front wheel ceramic bearing is a "Popular Leading Manufacturer".
You can "SEE" the performance difference between an RC Speed Secrets "Next Level" Ceramic Bearing vs the Competitor's ceramic bearing!!
Compatibility:
*Important*
We recommend every 3-4 track days removing the pinion and the wheels to check for any necessary maintenance needs. If the bearings feel gritty or have reduced roll, remove bearings and clean with a citrus-based cleaner & lightly oil with a premium high temperature lube/oil. Car brake parts cleaner will ruin your bearings and is NOT recommended