RCSS Nev'r Strip Grade-5 Deep Socket Titanium Cap-Head Screw Set for Tekno Eb410/ET410 Motor Mount (M3x8mm) (1 Pair of Screws)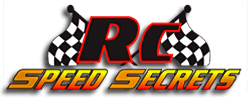 New from Rc Speed Secrets. Lighten & Bling-Out you motor mount on your Tekno EB410 or ET410 to the next level with our new RCSS Titanium Gr5 Deep Socket Cap Head Screw Kit.
We now offer you the ability to bling out your motor starting with the "Next-Level grade 5 titanium screw kit. We also recommend you add the RC Speed Secret Next Level Ceramic Motor Bearings for the ultimate bling & speed experience. We listened to our customer's requests to want customize their Tekno EB410's and now we offer you the ability to replace the factory screws as a kit or in individual packages of titanium grade-5 screws! Purchase just the screws you need or want!
Note:
This pair of screws are the upgrades for the stock or aluminum Motor to Motor Mount on your Tekno EB410
Features:
Quality Grade 5 Titanium
Huge Deep Cap-Heads
RCSS proprietary purpose-built Rc design- Deep-Socket 2.5mm hex Cap-Heads to reduce stripping
Includes:
Screw set color choices of Bada-Bling or Stealth Black
Qty. 2 - Titanium Motor Cap Head screws (M3 x 8mm)
Compatibility:
Tekno EB410 Motor Mount to Motor Screws
Tekno ET410
Check you manual for other brands of motor mount for compatibility