RCSS Tekno EB410/ET410, 2 x 2.0 + .8 x 4 Cheater Pistons (Pair)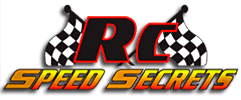 Go Beast-Mode on your competition with our newest RCSS Cheater Piston design. (sold in pairs)
Take your Tekno EB410 or ET410 to the "Next Level" with these performance based shock pistons! "Cheater Pistons" because of the exceptional performance and handling they deliver when racing. FEEL THE DIFFERENCE!!! Stop the pain of trying of drilling pistons yourself, we have created precise performance level CNC'd Delrin pistons ready to be mounted right up for you!

This 6 hole Cheater Piston design, CNC Machined delrin, made in the USA, offers up more grip and a pillowy soft feel through the rough stuff keeping your tires on the ground longer than stock pistons.
Benefits:
Increases traction, corner speed, stability, & consistency over stock plastic pistons.
Features:
Made of top-quality materials to ensure durability
CNC Machined Delrin shock piston for perfect fit
4 hole "COMPETITION Hole" design (2) larger 1.6mm holes and (2) smaller 1.0mm holes
Includes:
Qty (2) Tekno EB410/ET410, Next Level 2 x 2.0 + 4 x .8 Cheater Shock Pistons
Recommendations:
We recommend running these in the rear with 1.7 FRONT pistons.
PT Racing Oils 450-475cst or comparable all around.
Compatibility:
Tekno EB410 13mm Shocks
Tekno ET410