RCSS Tekno ET410 4wd Stadium Truck Next Level Hybrid Ceramic Bearing Kit- Complete Car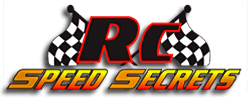 Not all ceramics are the same. And NONE have dominated the Rc racing circuit over the last 18 months like our Rc Speed Secrets Next-Level Hybrid Ceramic Bearings.
They have been sweeping podiums and dominating amains around the globe since their release in early 2017.
Averaging 6-9 cars in 17.5 stock 2wd & 13.5 4x4 buggy at those 300+ entry national races and also dominating the club racing scene.
They are run by Tekno Team Drivers, and fellow RCSS team drivers, Mason Eppley & Carlos Arredondo, Tekno owner Daniel Lewis, Tekno Team Manager Matt Wolter, and some of the fastest racers around the world.
The Winners Circle:
Our line of bearings have swept the podium and dominated amains.
#Results
Stock Nats 2017
Jconcepts INS series 2017
Surf City 2017
Jconcepts Turf Nats 2017
JConcepts INS8 Series 2018
Includes:
18 Next-Level Hybrid ceramics for Drive Train and Wheels
Pre-Lubed and ready to run right out of the bag
Benefits:
With all of the natural mechanical drag inherent with any 4x4 drive train, our bearings have an enormous impact on track performance, corner speed, acceleration, rotation, reduction in operation temps across the entire car.
Our proprietary bearing design, significantly frees up the drive train and wheel resistance in each bearing location and has proven to be lethal on the track.
Feel the difference yourself!
Try a set, and put your Tekno ET410 in Beast Mode!
Race-Proven Next-Level results!

Compatibility:
#GoBeastModeWithUs