RCSS Tekno ET410 Truggy Upper Screw & Turnbuckle Combo Set
Choose your turnbuckle diameter and color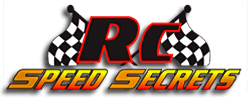 Looking for the Ultimate Grade 5 Titanium Bling and Stage-1 Performance Kit to add to your new Tekno ET410 Truggy? Well we are offering you a way to save a few bucks by purchasing this v1 Upper Screw & Turnbuckle kit. You can even choose your color finishes (Bada-Bling or Stealth Black) in addition to choosing between the "Super Duty 3mm or Severe Duty 3.5mm turnbuckles.
Upper Screw Kit Features:
Freely redistribute weight around your new Tekno ET410 1:10 scale 4wd wheeler in style with 2 color options with our 49 piece UPPER Ti screw kit.
Deep socket-heads for greater durability and less stripping
Quality Grade 5 Titanium
Uses 2.0 tool
Titanium Turnbuckle Features:
Made of top-quality Grade 5 Titanium
Pro-Cut Channel Turnbuckle for the ULTIMATE Bling & Weight Reduction (Choose From 3mm Super Duty or 3.5mm Severe Duty)
Available in (2) finishes (Bada Bling & Stealth Black)

Note:

Severe Duty 3.5mm Turnbuckles require rod-ends of the ball-cups to be drilled larger to fit 3.5mm turnbuckle (1/8" Drill bit included in Severe-Duty package)
Includes:
49 Piece Titanium Upper Screw Kit (V1 Deep Socket-Heads)
Qty (6) RC Speed Secrets Pro-Cut Channel Grade 5 Titanium Turnbuckles (Choose between Super 3mm or Severe Duty 3.5mm)
Finish Options:
Compatibility: