RCSS Tekno/MIP EB410 Chassis Conversion BeastMode Pro-Cut Channel Titanium Steering Servo Turnbuckle (Bada' Bling & Stealth Black Finishes)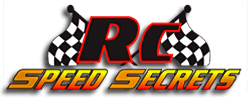 For those of you who have converted over to the MIP Chassis for the Tekno EB410, we offer the servo-to-steering rack turnbuckle in the BeastMode Pro-Cut Channel in Grade 5 Titanium in 2 finishes. You will need this turnbuckle if you purchased our Tekno EB410 BeastMode Turnbuckle set as the MIP conversion requires a longer turnbuckle!
"Stand out from the crowd" (AKA: Beast-Mode) and take your Tekno EB410 to the "Next-Level" in STYLE with this NEW high- performance Pro-Cut Channeled Titanium Turnbuckle Set from RC Speed Secrets.
Features:
Made of top-quality Grade 5 Titanium
Pro-Cut Channel Turnbuckle for the ULTIMATE Bling & Weight Reduction
Available in (2) finishes (Bada Bling & Stealth Black)
Includes:
Qty (1) RC Speed Secrets Pro-Cut Channel Grade 5 Titanium 3mm x 55mm Turnbuckle
Compatibility:
Tekno EB410 (MIP Chassis Conversion)
#GoBeastModeWithUs