RCSS - TLR 22 4.0 Titanium Combo Deal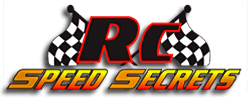 Need Some Bling? Looking To Shed-Some Weight? Well look no further, RC Speed Secrets has put together the ultimate combo for your TLR 22 4.0.
Redistribute weight in style around your TLR 22 4.0 in style with these new high quality Grade 5 titanium upper TAPERED deep docket screw kits offered in 2 eye-catching finishes - (choose from: Stealth Black and Bada Bling)
Stop "buying" screws and invest in ones you can easily transfer from kit to kit without stripping.
*Uses 2.5mm tool for unmatched durability* MIP 2.5mm Ball end recommended.
*Top quality extra hard Grade 5 titanium to prevent stripping.
*Deepest socket on the market.
Once you experience wrenching with our 2.5mm heads you'll never want to go back to traditional 2.0 heads.
"Stand out from the crowd" (AKA: Beast-Mode) and take your TLR 22 4.0 to the "Next-Level" in STYLE with this NEW high- performance Pro-Cut Channeled Titanium Turnbuckle Set from RC Speed Secrets.
Turnbuckle Features:
Made of top-quality Grade 5 Titanium
Pro-Cut Channel Turnbuckle for the ULTIMATE Bling & Weight Reduction
Includes:
QTY 6 - Grade 5 Titanium Deep Cut Channel Turnbuckles in your choice of Finish (Bada' Bling or Stealth Black)
Qty 42 - Conical Deep Socket Head Grade 5 Titanium Upper-Deck Screw Kit for TLR 22 4.0 in your choice of finish (Bada' Bling or Stealth Black)
Compatibility: