TLR 22x-4 v2 Titanium Upper Screw Kit- Tapered 2.5mm button heads QUICK-SHIP Finishes (Bada Bling, Stealth Black, Gold, Glitch Green & Natural Finishes)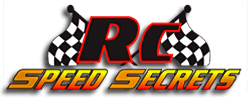 New from Rc Speed Secrets for your TLR 22x-4!
Put your TLR 22x-4 on a diet, and go Beast-Mode on your competition in style, with these new high-quality, grade 5 titanium, 58 piece, 2.5mm tapered head, upper screw kits offered in Bada Bling, Stealth Black, Gold , Glitch Green, & Natural Finishes)
Advantage:
Purpose-built & designed with extreme durability and individuality in mind. They'll outlast your kits.
Super-deep, tapered, conical-shaped heads
2.5mm sockets for more surface area for the tool to engage = no stripping
MIP 2.5 ball end recommended
Available in 5 unique QUICK-SHIP finishes to set you apart from the crowd
Differentiate your ride with the sexiest, high quality, titanium screws in the rc business to date
Matching Turnbuckles, wheel nuts, ball stud washers, and M3 nuts also available
Don't sleep on our Hybrid Ceramic Bearings & Super-Lube. They've dominated the 1/10th racing scene around the globe for the past 3 years and run exclusively by some of rc racing's top-level drivers. There simply is no substitute!!
#GoBeastModeWithUs
Compatibility:
TLR 22x-4