Yokomo Yz-2 DTM3/CAL3 v2 Titanium Upper Screw Kit- Tapered 2.5mm button heads- Gold Finish
LIMITED EDITION & LIMITED QUANTITIES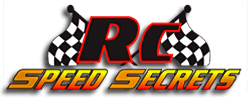 Tired of stripping screws?
Step up your titanium screw game to our 2.5mm socket tapered heads in multiple premium finishes and kiss the anxiety of stripping screws goodbye.
New from Rc Speed Secrets - Add some Gold Bling for your Yokomo Yz-2 DTM3/CAL3
Put your Yokomo Yz-2 DTM3/CAL3 on a diet, and go Beast-Mode on your competition in style, with these new high-quality, grade 5 titanium, 61 piece, 2.5mm tapered Deep-Socket head, upper screw kits offered in Limited Edition Gold Finish.
Limited Edition: Gold Finish
Grade 5 Titanium, deep-socket, 2.5mm, conical shaped, tapered heads


Advantage:
Purpose-built & designed for max durability and style. They'll out-last your kits.
Super-Deep screw heads and 2.5mm sockets for max surface area and severe tool engagement. Nearly unstripable versus standard 2mm button heads commonly found.
Super-Hard High Quality Grade 5 titanium
Sub-packed and labeled with screw size, quantity, and location on the car in a resealable reusable bag
You won't need your manual making install a breeze and a nice touch
Available in multiple best-in-class finishes to set you apart from the crowd
Finish quality second to none and the best in the industry
Nice compliment to our colored turnbuckles, M4 wheel nuts, ball stud washers, M3 nuts, and various other hardware with color offering best-in-class quality and durability
Once you experience wrenching with these screws you'll never want to go back to 2mm
MIP 2.5mm ball end tool and/or speed-tip highly recommended
Compatibility:
Yokomo Yz-2 DTM3
Yokomo Yz-2 CAL3
#GoBeastModeWithUs
#RcSpeedSecrets